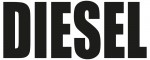 In 2010, Diesel Fragrances consisted of two main product ranges: Fuel for Life and Only the Brave. For the pitch for the German website, me & my team at syzygy Hamburg created a split front page, with two entry points based on mouse position and two immersive worlds behind it. Further we developed a magazine and a range of Facebook brand pages. All artwork, including 3D models and animation, was (re-)created from scratch as there were almost no assets to start from.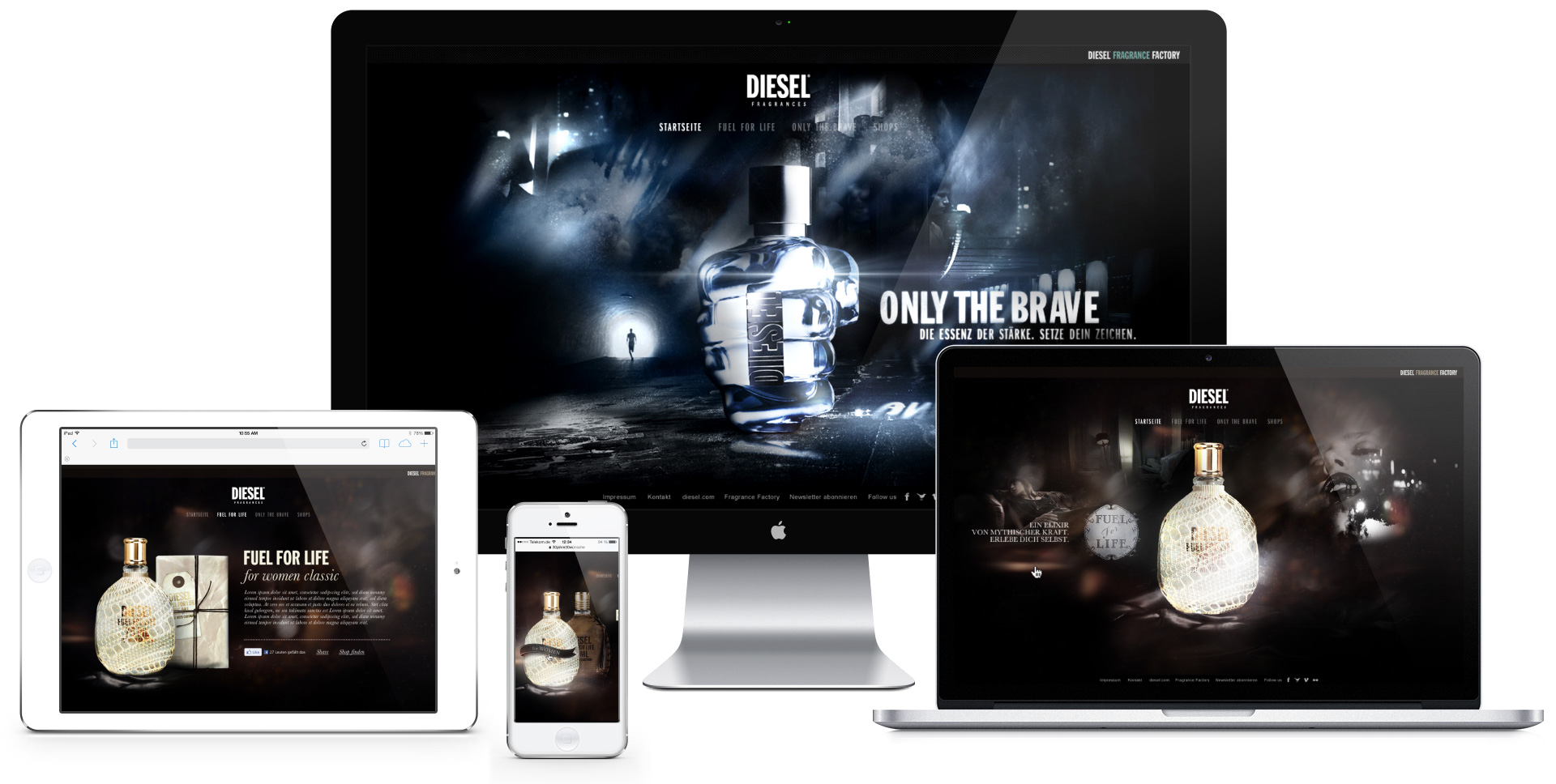 two products - one website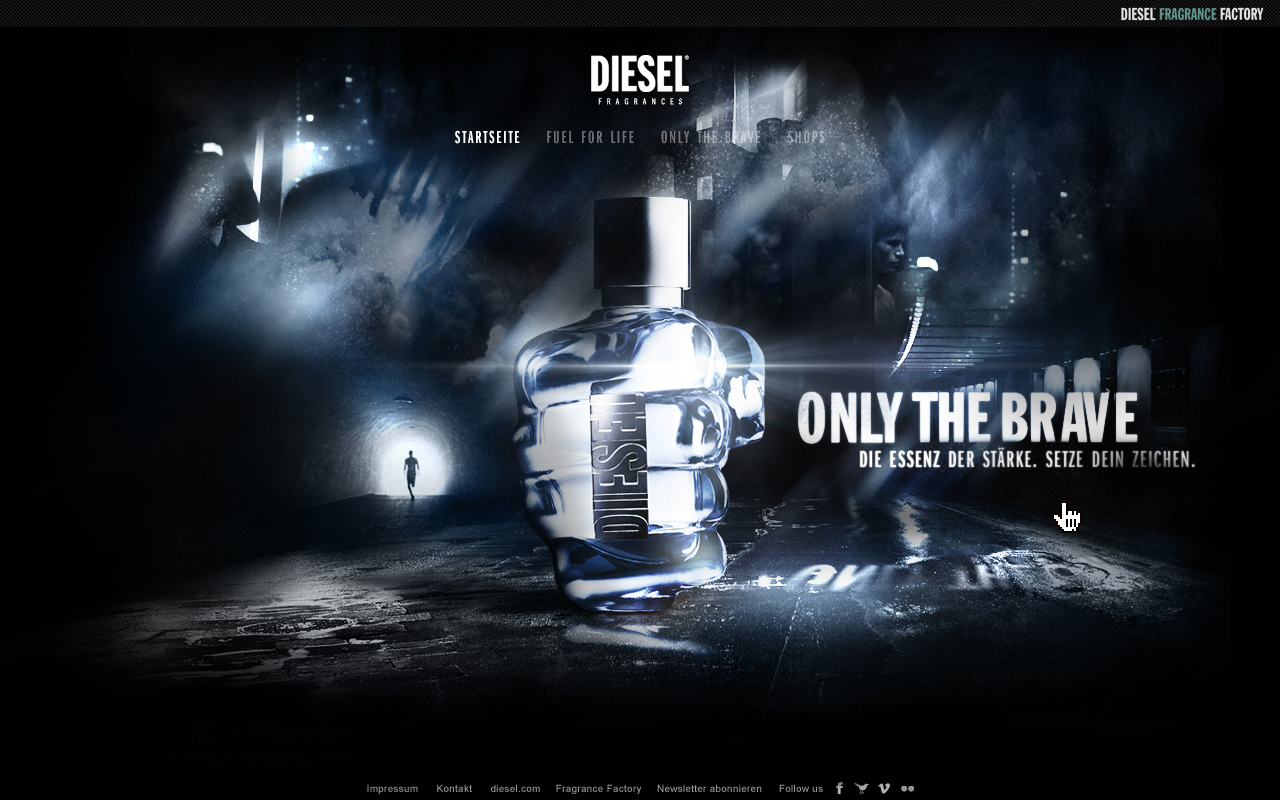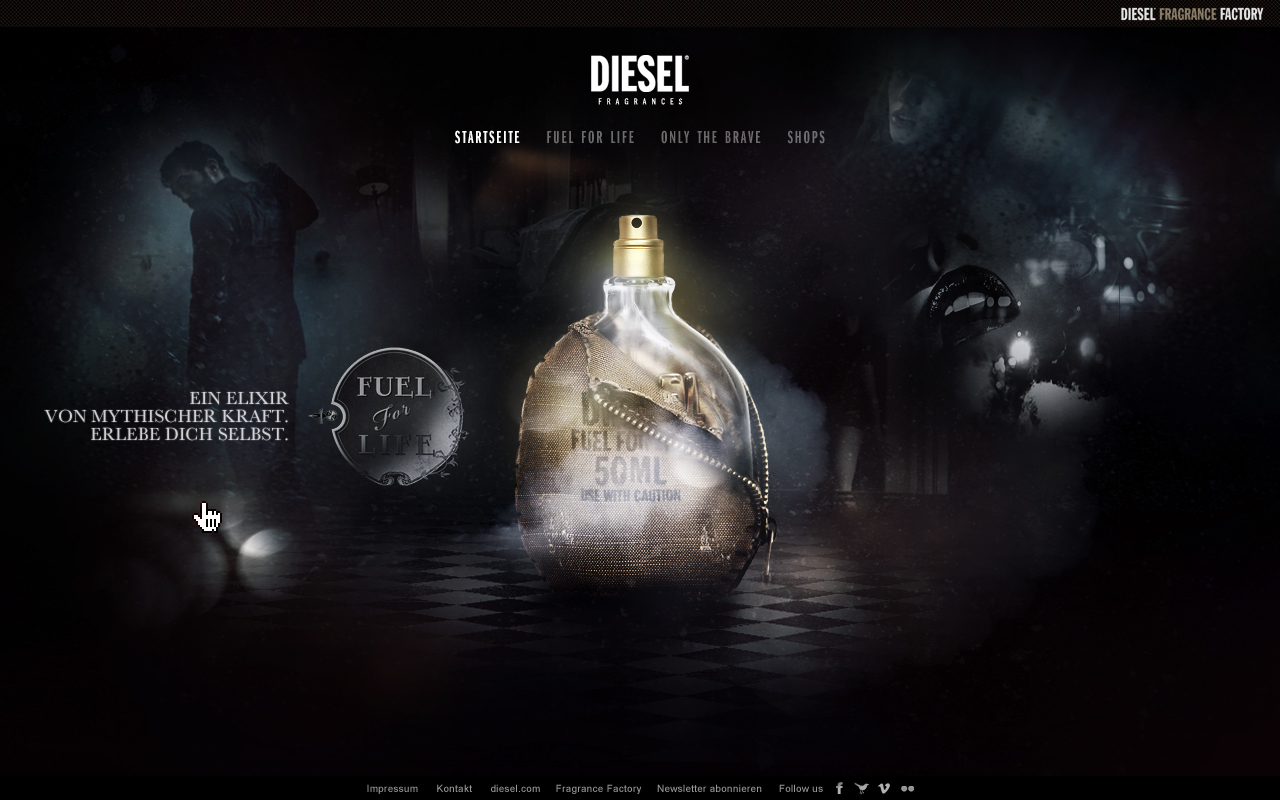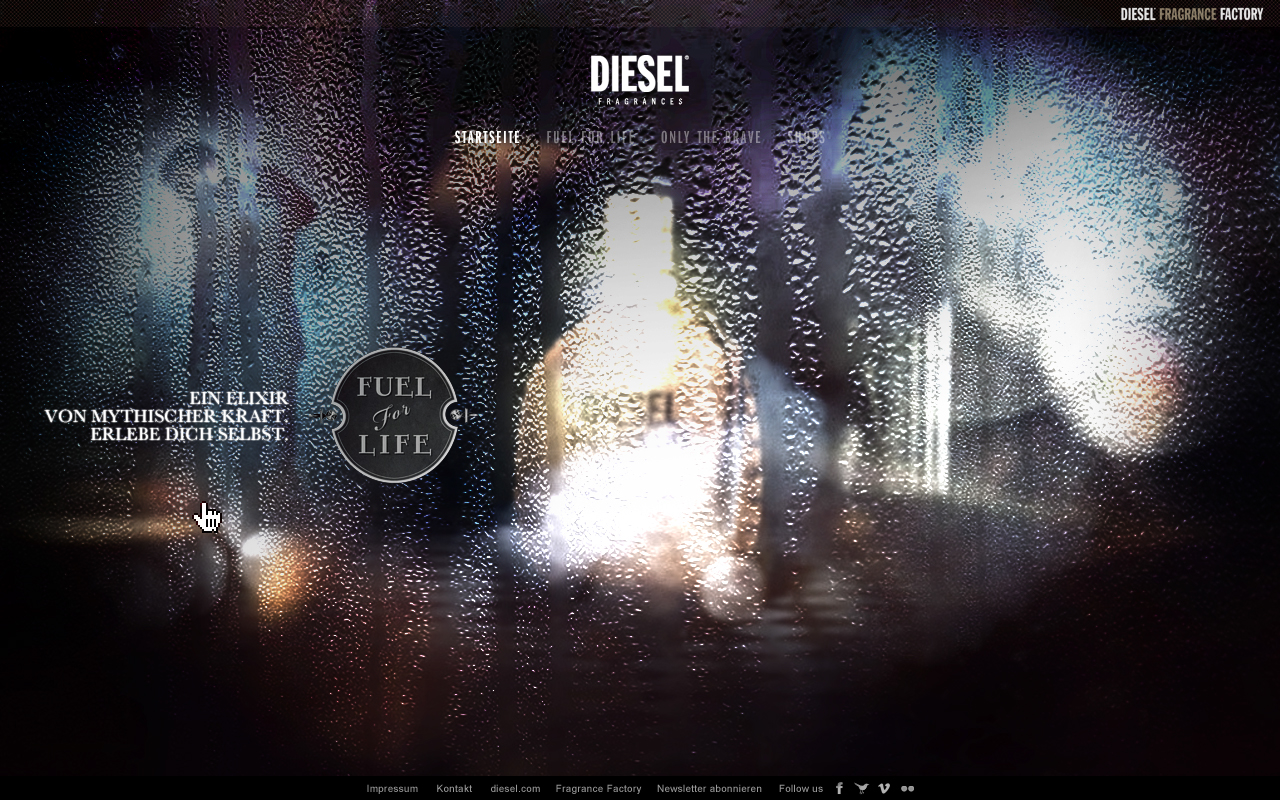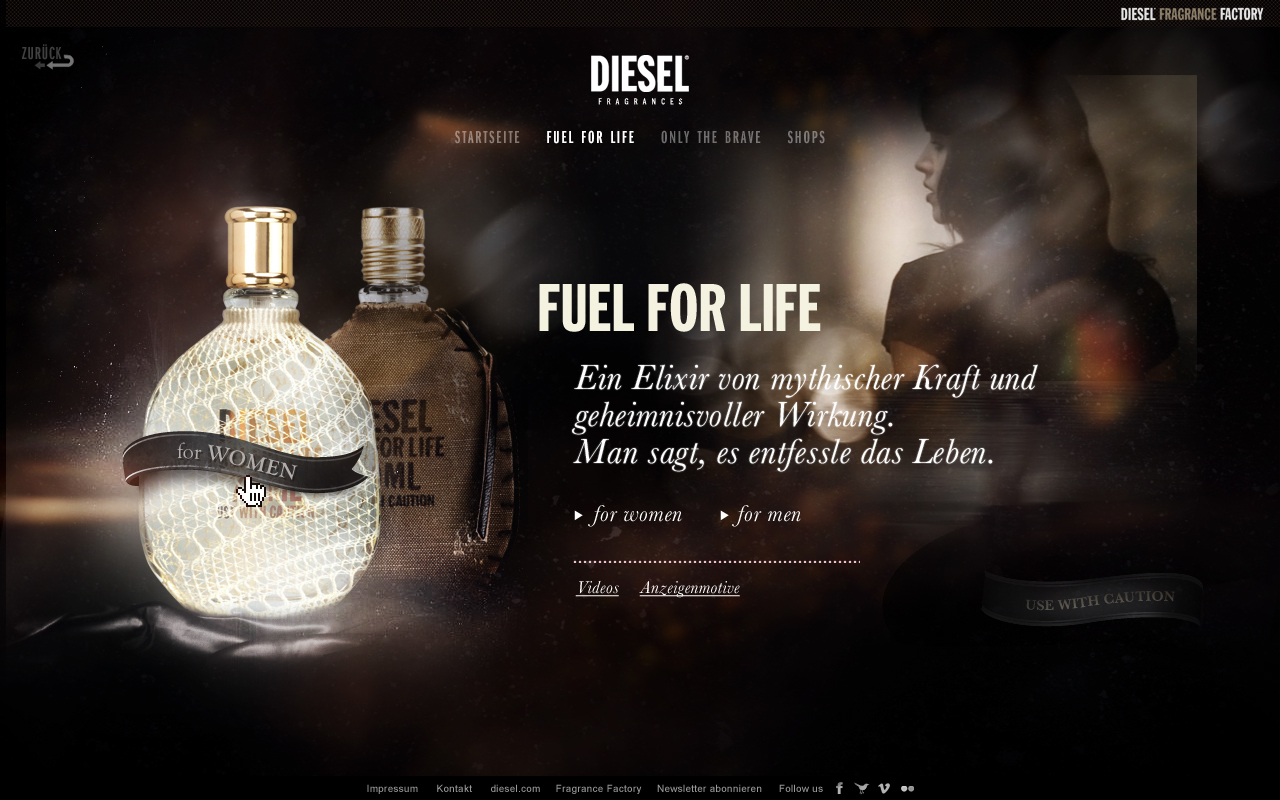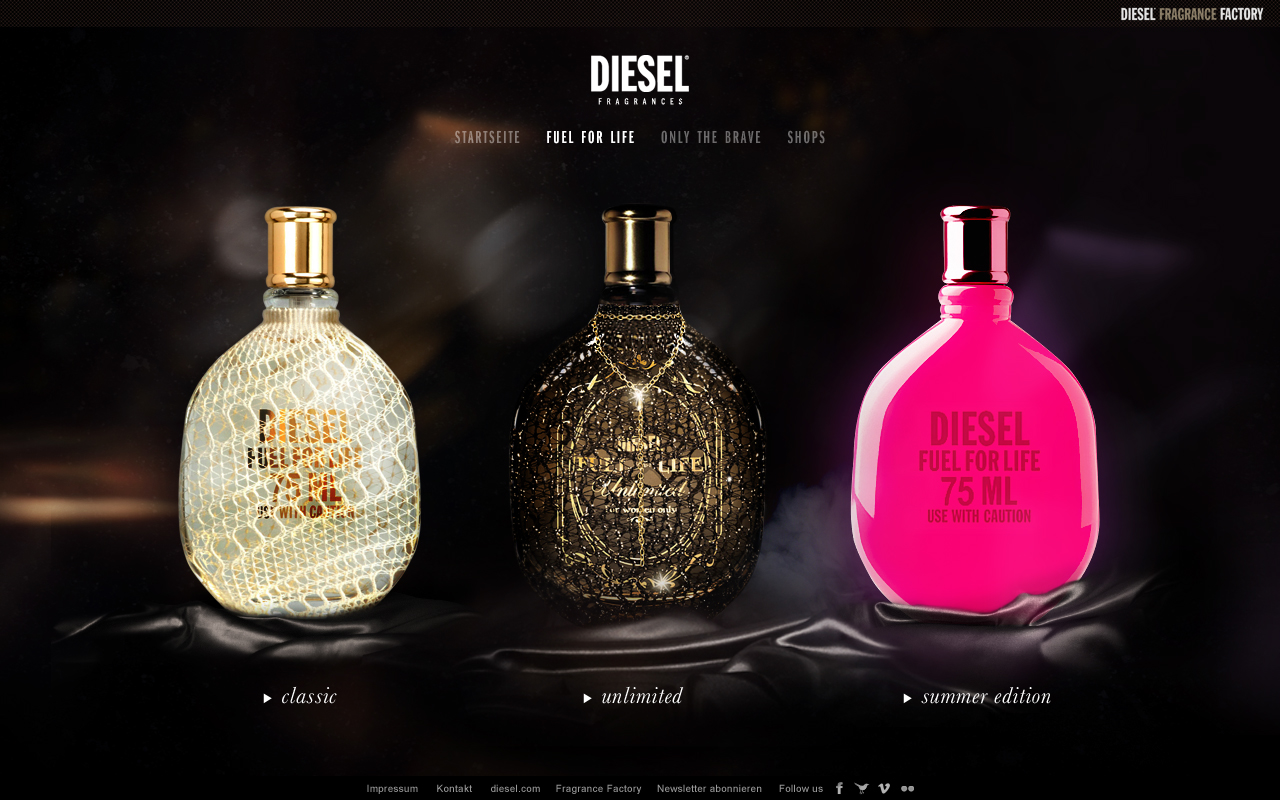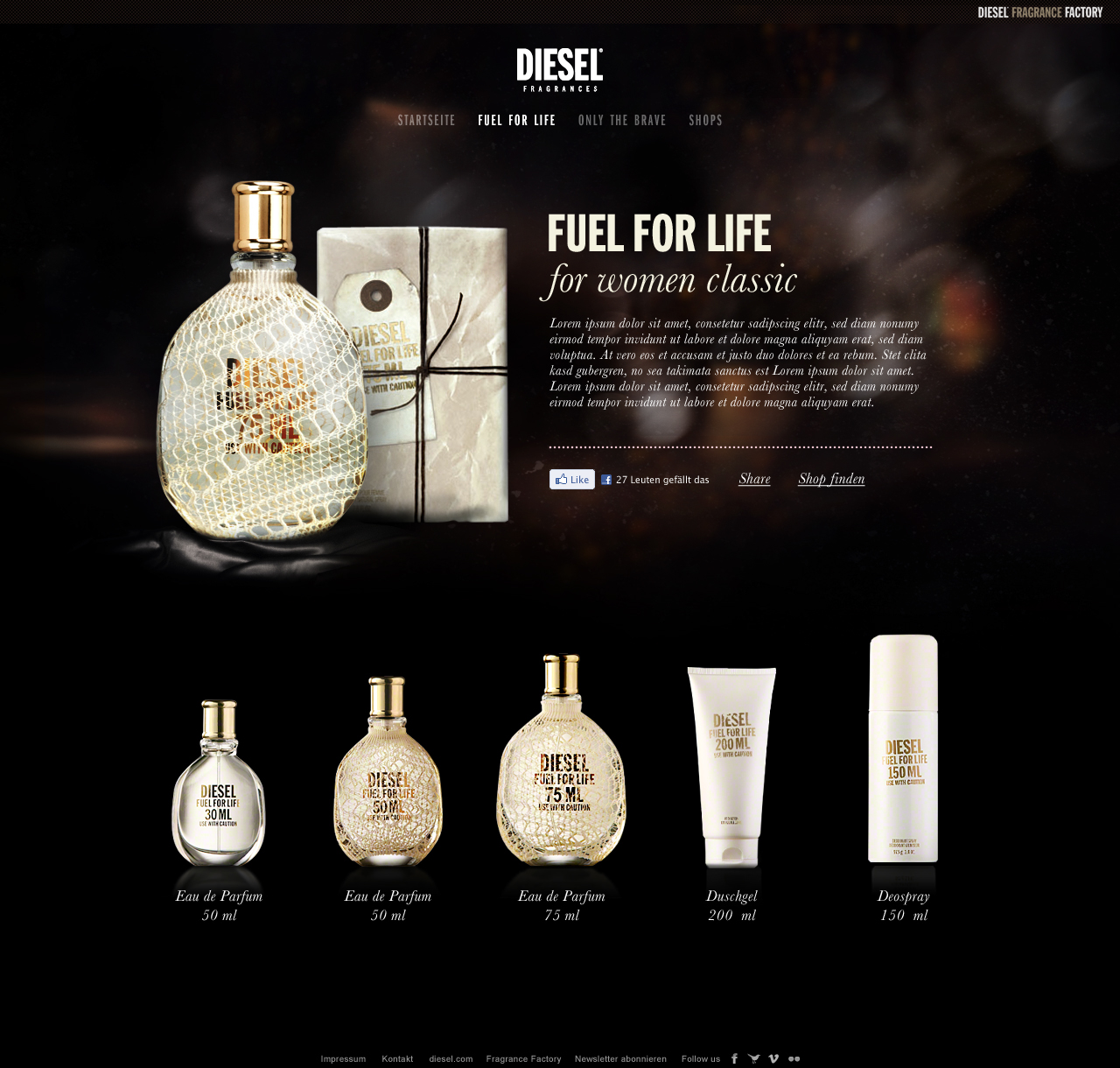 CREDITS
Client: DIESEL Fragrances
Agency: Hi-ReS!
Creative Direction: Alexander Meinhardt
Screendesign: Alexander Otto
Motion-Design: WoRilla
3D: Thorsten Binder